H & H Manufacturing is a full service machine shop utilizing new state of the art fabricating machinery. Our expertise is in the manufacturing and reverse engineering of parts that have a high rate of faliure used in automated food processing machinery.
We currently make replacement parts for the following equipment.
1. IMA Tea Bagging Machines (C-21, C-23, C-24/27)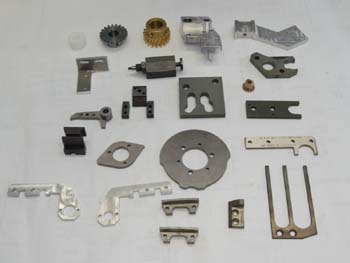 2. SIG Bar wrapping Machines (CK & CL)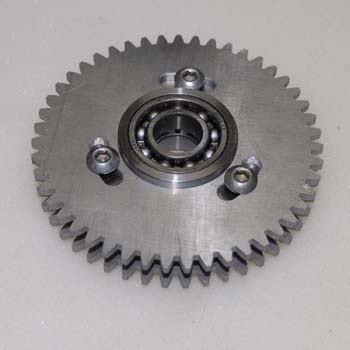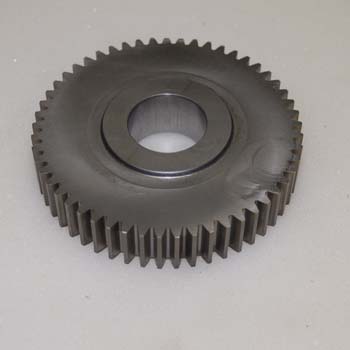 3. BFB Cello Wrapping.
4. Wine Bottling and Corking.
5. Miniature parts for the medical and surgical industries.
Please contact us regarding your part needs on these or any other processing machinery.
A current inventory of our main manufacturing machines is listed below
2007 Sodick 4 axis WIRE EDM with Automatic Threading
Travels X 11.8" Y 7.8" Z 7.8" U 3.1 V 3.1
Tank size 21 x 13 Max Taper angle 20 degrees
2006 DAEWOO 5 Axis Lathe with 12 station turret
Indexable C axis and live tooling both radial and axial. 20 HP spindle 4 HP live tools 9" x 21" work envelope

2007 DOOSAN 3016 4 AXIS CNC Milling machine with 12000 RPM Spindle and thru spindle coolent,
2009 OKAMOTO 8 x 20 3 Axis Surface Grinder
MITUTOYO BH-V507 Coordinate measuring machine Range X of 19.69 inches, Y of 27.56 inches, Z of 15.75 inches. Probe head is a Renshaw 380 by 90 multi directional.

BRIDGEPORT Series 1 Vertical Milling Machine: with 2-J variable speed head, Travel Dials, auto feeds and full tooling for general machining.

KEARNEY & TRECKER #2 Plain Horizontal Milling Machine Auto feed in all 3 axis, 1" and 1 ¼" Arbors, Assorted Brown & Sharp 30 Taper holders

HARDINGE HLV-H 9 X 18 High Speed super-precision tool room lathe. Equipped with Aloris AXA tool holders, 5C collets from 1/64 to 1 1/8" in 64th steps, 4 jaw and 3 jaw chucks, face plates and other accessories.
REPUBLIC T360-4 14 X 40 engine lathe fully equipped with Travel Dials, Aloris BXA tool holders, 3 jaw chuck, 4 jaw chuck, 5C production collet closer, Face plate, Taper attachment and accessories

GRISETTI 12 X 24 Universal OD/ID cylindrical grinder. Grinding Wheel Head 4 HP 1700-2100 RPM, Internal head 1 HP 20,000 RPM and 16,000 RPM

SUNNEN MBB1650 Hone. Currently have mandrels to hone internal boars from .0250 to 1.500.capacity 6" total capacity.
3 different CAD CAM computer systems running Auto-Cad and Virtual GIBBS solid modeling software.

H & H Manufacturing also has an extensive assortment of calibrated inspection equipment including, Micrometers, calipers, height gages, pin gages from .011 to 1.000 in increments of .001, several surface plates (up to 24 x 18), inspection grade gage blocks, electronic dial indicators and calibrated standards for gage setting.